The recent announcement that South Africa's growth has fallen by more than 3% in this last quarter should spur the same action one would take when a ship springs a leak. Fix it fast or fail and sink. Last week, we spoke about the brain-drain through emigration. A lack of faith and confidence is driving South African talent out of our country and business. The economy and society in turn, is feeling the impact. We also spoke about how as a business owner you can create opportunities for yourself in this environment. Building simpler businesses, adopting automation, leveraging the weak currency, opening doors in foreign markets through staff that are emigrating were a few of the strategies. In this blog, we look at immigration and what opportunities that can drive for South Africa and you as a business owner.
PODCAST: The Money Show podcast on 702 & CapeTalk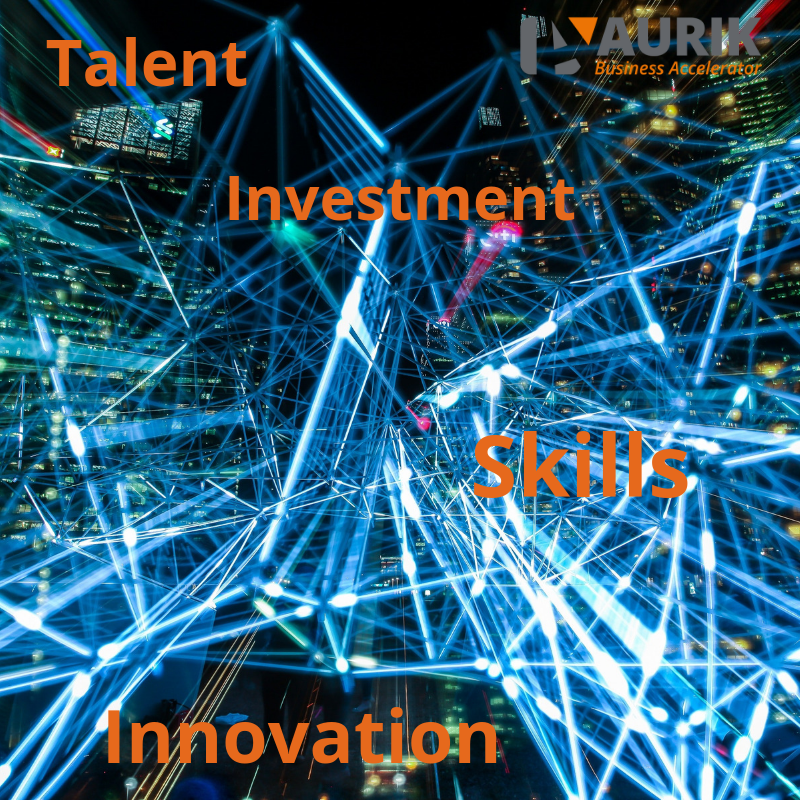 Why do it?
Ignite a virtuous circle
Talent generates opportunity. It does so by establishing businesses and competing for market share. This leads economic activity through innovation or new market development. This creates jobs and attracts investment. In turn, this generates more competition which, in order to survive, leads to more innovation. That's the opportunity we would create if we developed a targeted immigration strategy for South Africa. Imagine, 100,000 STEM (Science, technology, engineering, maths) qualified immigrants invited into our country on the following basis:
STEM qualified individuals to support our evolution as a country into the 4th Industrial Revolution. This would build on the industrial complex already in place which is relatively broad. For example, our industry is 10% broader than the UK's. Building on it and strengthening it is going to rely heavily on telematics, I.O.T., data analysis, machine learning, artificial intelligence and robotics. We are perfectly positioned for this given that our economy is dead and big business is looking for solutions to generate revenues and save on costs. Innovation of this type can only be built in a live ecosystem, meaning that talent and industry need each other to understand the problems better, design solutions, pilot and test solutions, build evidence of success and export the capabilities directly or through licenses.
If we don't do it, we will have to license other countries IP because if we don't, we will die.
Target immigrants who are married or partnered and have at least 1 if not 2 kids. This creates pressure and deep commitment to build and grow economy. It also creates more consumption in our economy. Think homes, kettles, cars, clothes, holidays and education for example. 100,000 immigrants buying 100,000 homes at R3m each will alone generate about R300bn of property transactions generating around a billion Rand of transfer duty tax alone.
Target immigrants who are from countries that we want to deepen trade with. For example, North America, Europe, Africa, Scandinavia, Australia and Singapore amongst others. There is so much research and evidence to show that the immigrants trade with their countries of origin. It opens new trade routes and generates export revenues.
For example – Pune tech was built off Indian immigrants into the USA. A business I work with in the UK, built by an Italian immigrant has led to him becoming the greatest importer and distributor of Italian food stuffs across Britain. He has broadened Italian cultural foods that weren't there before, spurred an increase in Italian restaurants, generated media and entertainment through Italian cooking shows and increased diversity in food, cultural learning and understanding for Italy and Italians in the UK.
Plug the holes in our value chain
Certain sectors rely on extensive collaboration to bring a project to bear. In the engineering sector, from consulting engineers, design engineers, mechanical engineers, electrical engineers and on it goes depending on the project, the ecosystem of talent and experience determines the extent of the project. We are R150bn behind in our infrastructure investment – lets plug it ourselves, develop the knowhow and capability here in SA and export and offer it to the rest of Africa too. Otherwise we will have to bring it in with foreign labour to boot.
Here are some of the many stats to show this. Most Harvard professors are foreigners as are 30% of entrepreneurs in the USA. In fact, immigrants started more than half of America's start up $1b valued companies (44 of 87) in 2017 and 71% of the product development teams across all these unicorns have immigrants as key members or team leaders
Innovate to survive and thrive
A foreigner arriving in our country, unfamiliar with our environment will by nature have to do things differently. They will come with fresh ideas, different images and a different attitude and approach to building a business here. This diversity of thought combined with a pressure to succeed drives innovation. This innovation results either in creating new markets and economy where none existed before or by increasing local competition driving further innovation and sustainability of local businesses.
Immigration, well done, is an investment. If these 100,000 immigrants are educated and between the ages of 32 and 45, we win. We win because their education was funded by taxpayers in other countries. We win because we have between 20 and 30 years of taxes that they will pay into our tax coffers, in the prime of their economic potential. Money we can use to invest wisely and build our economy further. The USA has run the Fulbright Scholarship for many years, sourcing and selecting the brightest talent we have in South Africa. Most students don't return after and if they do, they return with a favourable business orientation to the USA. We too should do the same!
Possibly the biggest advantage we would enjoy is the immediacy of the impact that this would bring into an economy that's needs a quick win.
Work with us to If you are immigrating into South Africa or emigrating out of South Africa, lets work together to increase your opportunity of building and leveraging your business to its most successful outcome. Our doors are open either way, its one knock or click to explore either way what value we can bring.